Every Wednesday night at 6 the Lake Champlain Yacht Club holds a sailboat race on Shelburne Bay in Shelburne, Vermont. It's a great time to get out on the water, enjoy the racing of boats and feast on the sunset light as we sail around the bay. Photos Nikon D300 with 18-200mm lens, ISO of 320 for all, on shutter priority set at 500, first photo F/13 at 22mm, second F/9 at 48mm, third F/9 at 90mm, F/6.3 at 18mm, F/7.1 at 80mm, 7.1 at 135mm, F/6.3 at 200mm, and last F/20 at 95mm.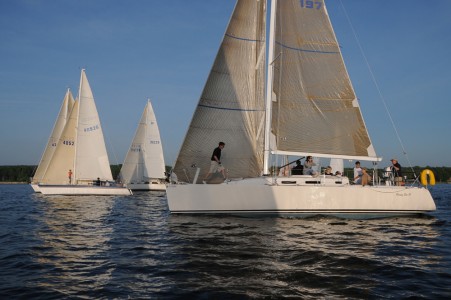 Lake Champlain Yacht Club Wednesday Night Race
I've been racing on a friends J-29 sailboat on these Wednesday night races and it makes for a great photography experience. You get on board photos as well as the inside of the rest of the fleet. Here are some fun racing photos for all to enjoy. All Photos: Nikon D-300 with 18-200mm zoom lens, ISO of 350 on shutter priority at 500 F/8-16.